Satellites - Launch & Propulsion Systems
Under the satellite launch and propulsion system industry, BIS Research has undertaken several studies. Each of these studies are connected to different aspects of the satellite industry. Our analysts have studied the core of the satellite propulsion system market, and they project its growth through the space propulsion system market report. ?
As the global space propulsion system market is gaining widespread importance owing to increasing efforts from commercial space companies as well as space agencies, BIS Research tries to highlight all the measures undertaken by the industry. It helps segment the market on the basis of application, propulsion type, end user, component, and region.
The studies on the satellite propulsion system market, categorizes various types of the systems, launch vehicles and the propellants that are being used in the industry. Research helps provide clarity about the application areas of satellite technology, and the regions which are showing a promising growth in these technologies.
The space industry is currently driven by a series of missions, which are utilizing resources to create value. BIS Research provides details on the recent initiatives undertaken by space organizations and governments of various countries, together with entrepreneurs for growth and development. Presently, the space industry includes collections of critical technologies such as communication, remote sensing, and global positioning satellites.
There is expected to be a high growth in the satellite propulsion system market as well, owing to significant increase in satellites and launch vehicle manufacturing. Recent innovations in components has enabled the space propulsion system market to reach a wider segment of consumers in the industry.
The purpose of the market analysis that the analysts at BIS Research produce, is to examine the space propulsion system market outlook in terms of factors driving the market technological developments, and competition trends. It helps explain how various factors like development of less-toxic and cost-efficient propulsion technologies with advancements in the 3D printing technology, help contribute to the significant growth of the space propulsion system market.
Trusted by the world's largest business
Testimonials
Happy Clients Say
The syndicated BIS Research on Precision Medicine provided a holistic understanding of the market. The follow up custom research was of valuable assistance in defining our strategy. It helped us move closer to our end goal by addressing our problem statement.
The professionals at BIS Research were disciplined with the deliverables and I would recommend them for their excellent services.

Daniel Hadjittofi
Senior Consultant
We learned to know BIS Research as a partner who was always quickly accessible and flexible and being aware of its customer's needs.
I can unreservedly recommend BIS Research as a reliable business partner.

Ute Wagner-Douglas
Product Management Sysmex Partec GmbH
Our experience with BIS Research was thoroughly satisfying from start to finish. We were able to work with them at the beginning of the project to tailor the market research effort to meet our specific needs, including preparation of specific data sets in a database format to supplement the main written report. BIS held kickoff, interim review, and final review meetings for us with their full project team to set requirements, view initial results, and ensure that the final product met all of our needs and expectations, which it very much did. I would recommend BIS to anyone in the space industry needing specialized market research information for immediate and long-term marketing strategy development.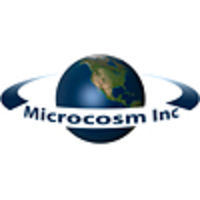 Dr. James Wertz
President/CEO
Outstanding customer service, responsiveness and thorough deliverables. Incredibly valuable insight.

Brian Zimmer
Senior Marketing Manager