Satellites - Types & Technology
The types and technology segment of the satellite industry covers the different functions for which satellites are being developed and launched. BIS Research has undertaken in-depth research on each of the types, including remote sensing, communication, and navigation satellite, among others. During the study, several technologies that influences the entire space industry are also being studies, including space power supply, space debris removal, counterspace security, and geospatial imagery, among others. Based on the analysis several insights derived by the analysts at BIS Research.
Trusted by the world's largest business
Testimonials
Happy Clients Say
BIS did manage to bring together a clear picture on a global level, supported by examples and references and they delivered an accurate evaluation of the current market size and potential in the coming years in line with our expectations. I warmly recommend them.

Pierre Juan
VP future business and Innovation
We learned to know BIS Research as a partner who was always quickly accessible and flexible and being aware of its customer's needs.
I can unreservedly recommend BIS Research as a reliable business partner.

Ute Wagner-Douglas
Product Management Sysmex Partec GmbH
I would like to extend our appreciation for your support in finalizing the report according to our precise needs and pre-requisites. I am also impressed by the timely completion of all the aspects of dealing with us as your esteemed client.
I look forward to continue our professional relations in the future.

Our experience with BIS Research was thoroughly satisfying from start to finish. We were able to work with them at the beginning of the project to tailor the market research effort to meet our specific needs, including preparation of specific data sets in a database format to supplement the main written report. BIS held kickoff, interim review, and final review meetings for us with their full project team to set requirements, view initial results, and ensure that the final product met all of our needs and expectations, which it very much did. I would recommend BIS to anyone in the space industry needing specialized market research information for immediate and long-term marketing strategy development.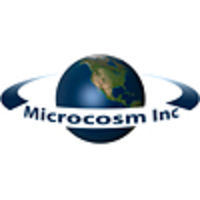 Dr. James Wertz
President/CEO