Unmanned Systems / Drones
The frequent augmentation of the drone technology has brought about a variety of changes right from reduction in size to the increase in degree of automation in drones, further opening up new avenues for business opportunities. UAVs have emerged as a cost-effective solution for a wide range of commercial applications such as precision agriculture, surveying, aerial photography, and mapping. The BIS UAV segment tracks emerging technologies, covering UTM, remote ID solutions, BVLOS drones, UAV propulsion, and others. We constantly track the changing market dynamics and identify key opportunity areas to support key players with relevant market information, which helps them in strategic decision-makings.
Trusted by the world's largest business
Testimonials
Happy Clients Say
"BIS research has been a great support to our strategic investigation in the field of thermoplastic composite. BIS did manage to bring together a clear picture on a global level, supported by examples and references and they delivered an accurate evaluation of the current market size and potential in the coming years in line with our expectations. I warmly recommend them."

Pierre Juan- VP
Future Business and Innovation
The syndicated BIS Research on Precision Medicine provided a holistic understanding of the market. The follow up custom research was of valuable assistance in defining our strategy. It helped us move closer to our end goal by addressing our problem statement.
The professionals at BIS Research were disciplined with the deliverables and I would recommend them for their excellent services.

Daniel Hadjittofi
Senior Consultant
The BIS team has shown high flexibility and strong customer focus during the research project. Short-term requests were taken up immediately and results were delivered in time. The results provided a good basis for developing our go-to-market approach.

Dennis Dropmann
Head of Market Intelligence Automotive Refinish
Our experience with BIS Research was thoroughly satisfying from start to finish. We were able to work with them at the beginning of the project to tailor the market research effort to meet our specific needs, including preparation of specific data sets in a database format to supplement the main written report. BIS held kickoff, interim review, and final review meetings for us with their full project team to set requirements, view initial results, and ensure that the final product met all of our needs and expectations, which it very much did. I would recommend BIS to anyone in the space industry needing specialized market research information for immediate and long-term marketing strategy development.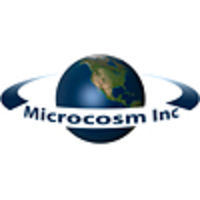 Dr. James Wertz
President/CEO
Subscribe to our
newsletter!