Urban Air Mobility
Cost effective and efficient air transportation is what urban air mobility (UAM) aims at. It is a framework within which the overall operations infrastructure, and safety of highly automated aircraft is being covered. BIS Research is responsible for tracking the advancements occurring in the urban air mobility market. We have also curated in-depth market intelligence on advance air mobility, including the study of cargo delivery services, commercial services, and aircrafts used for recreational purposes. During the market study several other topics were also covered that are some what related to UAM such as military unmanned system, electric, and fixed-wing VTOL aircrafts, among others.
Trusted by the world's largest business
Testimonials
Happy Clients Say
Our experience with BIS Research was thoroughly satisfying from start to finish. We were able to work with them at the beginning of the project to tailor the market research effort to meet our specific needs, including preparation of specific data sets in a database format to supplement the main written report. BIS held kickoff, interim review, and final review meetings for us with their full project team to set requirements, view initial results, and ensure that the final product met all of our needs and expectations, which it very much did. I would recommend BIS to anyone in the space industry needing specialized market research information for immediate and long-term marketing strategy development.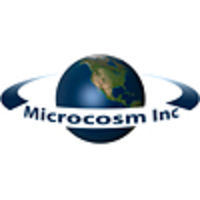 Dr. James Wertz
President/CEO
Outstanding customer service, responsiveness and thorough deliverables. Incredibly valuable insight.

Brian Zimmer
Senior Marketing Manager
I would like to extend our appreciation for your support in finalizing the report according to our precise needs and prerequisites. I am also impressed by the timely completion of all aspects of dealing with us as your esteemed client. I look forward to continue our professional relations in the future.

Manager-Strategy & Business Development
ICL Industrial Products
I appreciate the extra effort that team BIS took to cater to our specific requirements, moreover, their response time and adaptability is at par with my expectation.

Luc Dionee
CEO & Chairman