Market Research Report
A quick peek into the report
Table of Contents
1.1 Industry Outlook
1.1.1 Market Definition
1.1.2 Ongoing Generative AI Trends
1.1.3 Ecosystem / Ongoing Programs
1.1.3.1 Regulatory Implications
1.1.3.2 Generative AI Market: Stakeholders
1.1.3.2.1 Cloud PlaStform Providers
1.1.3.2.2 Hardware Providers
1.1.3.2.3 API and As-a-Service Providers
1.1.3.2.4 Regulators
1.1.3.2.5 End-Users
1.1.4 Future Outlook
1.1.5 Artificial Intelligence Industry Outlook and Use Cases for Generative AI Market
1.2 Business Dynamics
1.2.1 Business Drivers
1.2.2 Business Challenges
1.2.3 Market Strategies and Developments
1.2.3.1 Business Strategies
1.2.3.1.1 Product Developments
1.2.3.1.2 Market Developments
1.2.3.2 Corporate Strategies
1.2.3.2.1 Mergers & Acquisitions
1.2.3.2.2 Partnerships, Joint Ventures, Collaborations & Alliances
1.2.3.2.3 Others
1.2.4 Business Opportunities
2.1 Global Generative AI Market– (by Application)
2.1.1 Global Generative AI Market, By Business Process
2.1.1.1 Content Creation and Marketing
2.1.1.2 Human Resource Management
2.1.1.3 Research and Development
2.1.1.4 Customer Relations and Support
2.1.1.5 Others
2.2 Demand Analysis of Global Generative AI Market, (by Application)
2.2.1 Demand Analysis of Global Generative AI Market, by Type
2.3 Impact Analysis of Generative AI in Various Industries
2.3.1 Use Case for Generative AI
2.3.2 Performance Matrix for Various Use Cases
2.3.3 Adoption Scenarios for Various Industries
3.1 Global Generative AI Market– (by Product)
3.1.1 Global Generative AI Market, by Type
3.1.1.1 Visual
3.1.1.2 Audio
3.1.1.3 Text-Based
3.1.1.4 Others
3.1.2 Global Generative AI Market, by Technology
3.1.2.1 Generative Adversarial Networks (GANS)
3.1.2.2 Variational Autoencoder (VAE)
3.1.2.3 Transformer
3.1.2.4 Diffusion Networks
3.1.3 Global Generative AI Market, by Offering
3.1.3.1 Natural Language Processing (NLP)
3.1.3.2 Machine Learning-based Predictive Modelling
3.1.3.3 Computer Vision
3.1.3.4 Robotics and Automation
3.1.3.5 Augmented Reality (AR) and Virtual Reality (VR)
3.1.3.6 Others
3.2 Demand Analysis of Global Generative AI Market, (by Product)
3.2.1 Demand Analysis of Global Generative AI Market, by Type
3.2.2 Demand Analysis of Global Generative AI Market, by Technology
3.2.3 Demand Analysis of Global Generative AI Market, by Offering
3.3 Supply Chain Analysis
3.4 Technological Road Map
3.4.1 AI Evolution
3.4.2 Comparative Analysis of Various AI technologies
3.5 Patent Analysis
4.1 North America
4.1.1 Markets
4.1.1.1 Key Providers in North America
4.1.1.2 Business Challenges
4.1.1.3 Business Drivers
4.1.2 Applications
4.1.2.1 North America Global Generative AI Market, (by Application)
4.1.3 Products
4.1.3.1 North America Global Generative AI Market, (by Product)
4.1.4 North America (by Country)
4.1.4.1 U.S.
4.1.4.1.1 Markets
4.1.4.1.1.1 Buyer Attributes
4.1.4.1.1.2 Key Providers in the U.S.
4.1.4.1.1.3 Business Challenges
4.1.4.1.1.4 Business Drivers
4.1.4.1.2 Application
4.1.4.1.3 Product
(Similar data would be provided for the countries mentioned below)
4.1.4.2 Canada
4.1.4.3 Mexico
4.2 South America
4.2.1 Markets
4.2.1.1 Key Providers in South America
4.2.1.2 Business Challenges
4.2.1.3 Business Drivers
4.2.2 Applications
4.2.2.1 South America Global Generative AI Market, (by Application)
4.2.3 Products
4.2.3.1 South America Global Generative AI Market, (by Product)
4.2.4 South America (by Country)
4.2.4.1 Brazil
4.2.4.1.1 Markets
4.2.4.1.1.1 Buyer Attributes
4.2.4.1.1.2 Key Providers in Brazil
4.2.4.1.1.3 Business Challenges
4.2.4.1.1.4 Business Drivers
4.2.4.1.2 Application
4.2.4.1.3 Product
(Similar data would be provided for the countries mentioned below)
4.2.4.2 Argentina
4.2.4.3 Rest-of-South America
4.3 Europe
4.3.1 Markets
4.3.1.1 Key Providers in Europe
4.3.1.2 Business Challenges
4.3.1.3 Business Drivers
4.3.2 Applications
4.3.2.1 Europe Global Generative AI Market, (by Application)
4.3.3 Products
4.3.3.1 Europe Global Generative AI Market, (by Product)
4.3.4 Europe (by Country)
4.3.4.1 Italy
4.3.4.1.1 Markets
4.3.4.1.1.1 Buyer Attributes
4.3.4.1.1.2 Key Providers in Italy
4.3.4.1.1.3 Business Challenges
4.3.4.1.1.4 Business Drivers
4.3.4.1.2 Application
4.3.4.1.3 Product
(Similar data would be provided for the countries mentioned below)
4.3.4.2 France
4.3.4.3 Netherlands
4.3.4.4 Germany
4.3.4.5 Rest-of-Europe
4.4 U.K.
4.4.1 Markets
4.4.1.1 Buyer Attributes
4.4.1.2 Key Providers in the U.K.
4.4.1.3 Business Challenges
4.4.1.4 Business Drivers
4.4.2 Applications
4.4.2.1 U.K. Global Generative AI Market, (by Application)
4.4.3 Products
4.4.3.1 U.K. Global Generative AI Market, (by Product)
4.5 Middle East and Africa
4.5.1 Markets
4.5.1.1 Key Providers in Middle East and Africa
4.5.1.2 Business Challenges
4.5.1.3 Business Drivers
4.5.2 Applications
4.5.2.1 Middle East and Africa Global Generative AI Market, (by Application)
4.5.3 Products
4.5.3.1 Middle East and Africa Global Generative AI Market, (by Product)
4.5.4 Middle East and Africa (by Country)
4.5.4.1 South Africa
4.5.4.1.1 Markets
4.5.4.1.1.1 Buyer Attributes
4.5.4.1.1.2 Key Providers in South Africa
4.5.4.1.1.3 Business Challenges
4.5.4.1.1.4 Business Drivers
4.5.4.1.2 Application
4.5.4.1.3 Product
(Similar data would be provided for the countries mentioned below)
4.5.4.2 Saudi Arabia
4.5.4.3 U.A.E.
4.5.4.4 Rest-of-Middle East and Africa
4.6 China
4.6.1 Markets
4.6.1.1 Buyer Attributes
4.6.1.2 Key Providers in China
4.6.1.3 Business Challenges
4.6.1.4 Business Drivers
4.6.2 Applications
4.6.2.1 China Global Generative AI Market, (by Application)
4.6.3 Products
4.6.3.1 China Global Generative AI Market, (by Product)
4.7 Asia-Pacific
4.7.1 Markets
4.7.1.1 Key Providers in Asia-Pacific
4.7.1.2 Business Challenges
4.7.1.3 Business Drivers
4.7.2 Applications
4.7.2.1 Asia-Pacific Global Generative AI Market, (by Application)
4.7.3 Products
4.7.3.1 Asia-Pacific Global Generative AI Market, (by Product)
4.7.4 Asia-Pacific (by Country)
4.7.4.1 Japan
4.7.4.1.1 Markets
4.7.4.1.1.1 Buyer Attributes
4.7.4.1.1.2 Key Providers in Japan
4.7.4.1.1.3 Business Challenges
4.7.4.1.1.4 Business Drivers
4.7.4.1.2 Application
4.7.4.1.3 Product
(Similar data would be provided for the countries mentioned below)
4.7.4.2 Australia and New Zealand
4.7.4.3 South Korea
4.7.4.4 India
4.7.4.5 Rest-of-Asia-Pacific
5.1 Competitive Benchmarking
5.1.1 Competitive Position Matrix
5.1.2 Market Share Analysis
5.2 Company Profiles
5.2.1 OpenAI
5.2.1.1 Company Overview
5.2.1.1.1 Impact of OpenAI in the Global Generative AI Market
5.2.1.1.1.2 Offerings
5.2.1.2 Analyst View
Note: Similar Details will be provided for below mentioned companies.
5.2.1.3 Google DeepMind
5.2.1.4 Amazone Web Services
5.2.1.5 Adobe
5.2.1.6 IBM
5.2.1.7 Microsoft Corporation
5.2.1.8 Meta
5.2.1.9 Salesforce
5.2.1.10 Intel Corporation
5.2.1.11 Synthesia
5.2.1.12 Samsung
5.2.1.13 Sony Research Inc.
6.1 Data Sources
6.1.1 Primary Data Sources
6.1.2 Secondary Data Sources
6.2 Data Triangulation
6.3 Market Estimation & Forecast
6.3.1 Factors for Data Prediction and Modelling
Generative AI Product Description
Generative AI, a subset of artificial intelligence, employs technologies like GANs and advanced language models to create original content, spanning text, images, and more. It enables applications such as content generation, data augmentation, personalized experiences, drug discovery, and conversational agents, offering the potential to revolutionize industries through automated creativity and data generation.
How can this report add value to an organization?
Generative AI is a powerful technology with the potential to revolutionize many industries and aspects of our lives. As generative AI technology continues to evolve and become more accessible, it is poised to play an increasingly significant role in shaping the future of artificial intelligence.
The Generative AI Market Report is a concise analysis of the rapidly growing field of generative artificial intelligence. This report provides a snapshot of the current market landscape, covering key trends, opportunities, and challenges. Generative AI, powered by technologies like GANs and language models, is revolutionizing key corporate operations in industries such as healthcare, finance, and entertainment. The report highlights its diverse applications, from content creation to personalized customer experiences. Additionally, the report profiles leading companies and startups in the generative AI space, offering insights into their strategies and innovations. With a focus on market size, growth projections, and regional dynamics, the Generative AI Market Report is a valuable resource for businesses, investors, and policymakers seeking to leverage the potential of generative AI technologies in their industries.
Generative AI Report Description
The generative AI market is a rapidly growing sector within the artificial intelligence industry, with a robust market size and impressive CAGR. The generative AI report highlights the latest trends and provides valuable insights into the technology's forecasted trajectory. Generative AI, also known as Creative AI, is being adopted by a wide range of industries, including healthcare, finance, retail, and entertainment. Generative AI applications include content creation, personalized customer experiences, and drug discovery. The generative AI market is expected to continue its rapid growth in the coming years, driven by the increasing demand for AI-generated content and personalized experiences.
Key Trends in the Generative AI Industry
• The rise of large language models
• The emergence of new generative AI applications
• The increasing focus on responsible AI development
The Key Segments are
By Applications:
• Content Creation and Marketing
• Human Resource Management
• Research and Development
• Customer Relations and Support
• Others
By Type:
• Visual
• Audio
• Text-Based
• Others
By Technology:
• Generative Adversarial Networks (GANS)
• Variational Autoencoder (VAE)
• Transformer
• Diffusion Networks
By Offering:
• Natural Language Processing (NLP)
• Machine Learning-based Predictive Modelling
• Computer Vision
• Robotics and Automation
• Augmented Reality (AR) and Virtual Reality (VR)
• Others
The Generative AI Market is further broken down into major regions, including North America, Europe, the U.K., Asia-Pacific and Japan, China, South America, and the Rest of the World. The report provides data for each of these regions, with in-depth country-level analyses, all covering the period from 2022 to 2028.
The key market players in the generative AI market are OpenAI, NVIDIA, Adobe, IBM, Google, Microsoft, Facebook (Meta Platforms), Salesforce.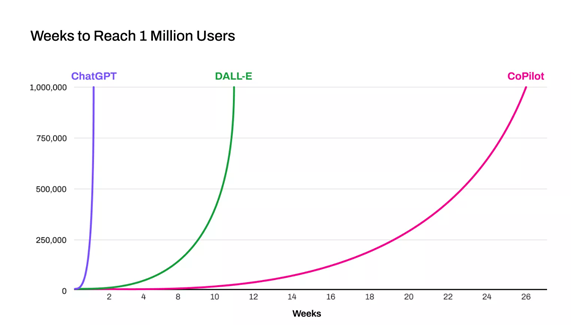 Generative AI Market - A Global and Regional Analysis
Analysis and Forecast, 2023-2028
This is an upcoming report and will be delivered within one week of receiving the order.