Artificial Intelligence (AI) / Machine Learning (ML)
From agricultural machinery to the automotive industry, industry leaders are still exploring the wide array of real-time applications of Artificial Intelligence (AI) and Machine Learning (ML) in everyday processes. To equip leaders with cutting-edge capabilities, BIS Research's experts identify growth avenues for organizations to capture the massive pool of opportunities offered by AI and ML-based applications, which are paving the way for massive digital disruptions.
Trusted by the world's largest business
Testimonials
Happy Clients Say
Outstanding customer service, responsiveness and thorough deliverables. Incredibly valuable insight.

Brian Zimmer
Senior Marketing Manager
BIS did manage to bring together a clear picture on a global level, supported by examples and references and they delivered an accurate evaluation of the current market size and potential in the coming years in line with our expectations. I warmly recommend them.

Pierre Juan
VP future business and Innovation
The experience we have had with BIS was very positive: The team is really reactive, helped to find the information needed but not only that the team was also flexible and really made it best to satisfy the customer. The quality of the information is also very good. I really recommend BIS for market study information.

Henri-Pierre Suso
Co Founder & CTO
Our experience with BIS Research was thoroughly satisfying from start to finish. We were able to work with them at the beginning of the project to tailor the market research effort to meet our specific needs, including preparation of specific data sets in a database format to supplement the main written report. BIS held kickoff, interim review, and final review meetings for us with their full project team to set requirements, view initial results, and ensure that the final product met all of our needs and expectations, which it very much did. I would recommend BIS to anyone in the space industry needing specialized market research information for immediate and long-term marketing strategy development.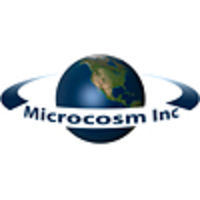 Dr. James Wertz
President/CEO