Electronics & Communication Technologies
The electronics and semiconductor sector is considered one of the primary foundations of the global economy including several industries such as . The industry is characterized by high degree of competition and intensive research and development analyses. so as to offer better quality products. The market is globally driven by a rising demand for specialized IT hardware, professional automation products, and consumer electronics such as mobile phones. Our market research reports for the semiconductor and electronics industry provide five-year forecasts on topics such as intelligent lighting, internet of things (IoT), sensors, silicon photonics, and augmented reality. Research studies done by BIS Research on electronics and semiconductor focus on essential verticals such as defense, consumer products, healthcare, industrial, and commercial services.
Trusted by the world's largest business
Testimonials
Happy Clients Say
Our experience with BIS Research was thoroughly satisfying from start to finish. We were able to work with them at the beginning of the project to tailor the market research effort to meet our specific needs, including preparation of specific data sets in a database format to supplement the main written report. BIS held kickoff, interim review, and final review meetings for us with their full project team to set requirements, view initial results, and ensure that the final product met all of our needs and expectations, which it very much did. I would recommend BIS to anyone in the space industry needing specialized market research information for immediate and long-term marketing strategy development.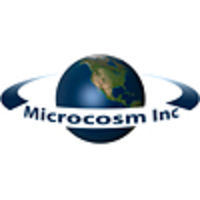 Dr. James Wertz
President/CEO
The syndicated BIS Research on Precision Medicine provided a holistic understanding of the market. The follow up custom research was of valuable assistance in defining our strategy. It helped us move closer to our end goal by addressing our problem statement.
The professionals at BIS Research were disciplined with the deliverables and I would recommend them for their excellent services.

Daniel Hadjittofi
Senior Consultant
I would like to extend our appreciation for your support in finalizing the report according to our precise needs and pre-requisites. I am also impressed by the timely completion of all the aspects of dealing with us as your esteemed client.
I look forward to continue our professional relations in the future.

Brilliant research work and support. BIS Research is highly responsive, detail oriented, and provides actionable insights from their market research. I would highly recommend them as a trustworthy and effective business partner.

Jeff Bell
Chief Marketing Officer Symmetry Surgical
Subscribe to our
newsletter!