Key Verticals That We Serve
Our reports across all verticals are focused on technologies, which we foresee disrupting businesses significantly in the coming few years or even creating unimagined new opportunities.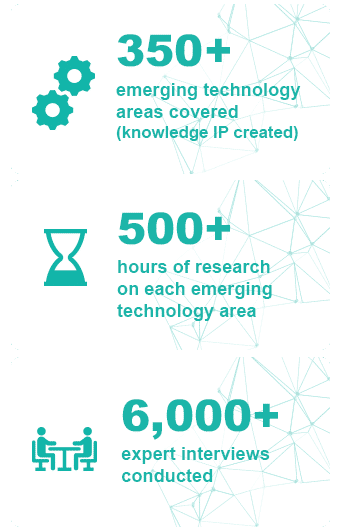 Trusted by the world's largest business
Testimonials
Happy Clients Say
"BIS research has been a great support to our strategic investigation in the field of thermoplastic composite. BIS did manage to bring together a clear picture on a global level, supported by examples and references and they delivered an accurate evaluation of the current market size and potential in the coming years in line with our expectations. I warmly recommend them."

Pierre Juan- VP
Future Business and Innovation
Outstanding customer service, responsiveness and thorough deliverables. Incredibly valuable insight.

Brian Zimmer
Senior Marketing Manager
The report is complete and covers everything we had wanted, so I'm very happy with the results in it. It gives a realistic view of the actual market in these payload classes in my opinion.

John Collins
Senior Systems Engineer
"I found the content quite interesting and insightful. It has provided us with some important information"

Strategic Insights COE Manager
Japan Tobacco International
Subscribe to our
newsletter!