BIS Healthcare
The healthcare industry has grown exponentially in terms of services, infrastructure, and technology.
BIS Research offers a global perspective on the latest healthcare market trends and the emerging technologies in healthcare that are anticipated to revolutionize the health systems. Our insights and analytical tools compile actionable information into healthcare market research reports that help industry leaders to evaluate new business avenues and opportunities.
Our objective is to help business leaders stay updated about the opportunities, innovations, and emerging technologies in the healthcare industry. Our insights and research approach are designed to not just help you learn about new innovations, but to understand them in great detail.
The research reports by BIS Research pertaining to different segments of the healthcare industry also offer insights about how the innovations are changing the industry. We outline the possible applications of such technologies, while also analyzing their feasibility in terms of economic impact and accessibility.
With a dedicated team of analysts, BIS Research is known to provide cutting-edge healthcare market consulting to all its clients to improve their product and service strategies and in overcoming the possible challenges that can potentially restrict the growth of the market.
Our research covers information not just about the upcoming technologies but also the relevant trends and technologies that are expected to grow as a result of the growth of the healthcare industry. Each report covers multiple segments, based on regions, applications, and end-use industries.
The different segments of the healthcare industry are expected to show tremendous economic growth in this decade. Those who are able to identify and invest in the right opportunities, at the right time, will be responsible for leading the industry into a new era, and will also be reaping the fruits of the upcoming growth.
Trusted by the world's largest business
Testimonials
Happy Clients Say
BIS Research has been a nice and pleasant surprise for EndoMaster. Having worked with various research firms, BIS research stands out in 3 ways: Customer Focus, Quality of Work & Flexibility.

The BIS team has shown high flexibility and strong customer focus during the research project. Short-term requests were taken up immediately and results were delivered in time. The results provided a good basis for developing our go-to-market approach.

Dennis Dropmann
Head of Market Intelligence Automotive Refinish
Our experience with BIS Research was thoroughly satisfying from start to finish. We were able to work with them at the beginning of the project to tailor the market research effort to meet our specific needs, including preparation of specific data sets in a database format to supplement the main written report. BIS held kickoff, interim review, and final review meetings for us with their full project team to set requirements, view initial results, and ensure that the final product met all of our needs and expectations, which it very much did. I would recommend BIS to anyone in the space industry needing specialized market research information for immediate and long-term marketing strategy development.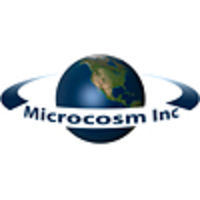 Dr. James Wertz
President/CEO
The syndicated BIS Research on Precision Medicine provided a holistic understanding of the market. The follow up custom research was of valuable assistance in defining our strategy. It helped us move closer to our end goal by addressing our problem statement.
The professionals at BIS Research were disciplined with the deliverables and I would recommend them for their excellent services.

Daniel Hadjittofi
Senior Consultant