Autonomous Vehicle
Autonomous vehicles also known as self-driving vehicles are transforming the entire automotive industry. The increasing advancement and the testing of technologically advanced level 4 and level 5 vehicles is expected to increase the demand for components being used in these vehicles. However, the rising adoption of autonomous vehicles is also giving rise to cyber threats and other challenges associated with it. BIS Research has been responsible for tracking the pulse of the market over the period of time and has realized that the growing concerns and measures over road safety is one of the major reasons driving the growth of the market.
Trusted by the world's largest business
Testimonials
Happy Clients Say
The experience we have had with BIS was very positive: The team is really reactive, helped to find the information needed but not only that the team was also flexible and really made it best to satisfy the customer. The quality of the information is also very good. I really recommend BIS for market study information.

Henri-Pierre Suso
Co Founder & CTO
Our experience with BIS Research was thoroughly satisfying from start to finish. We were able to work with them at the beginning of the project to tailor the market research effort to meet our specific needs, including preparation of specific data sets in a database format to supplement the main written report. BIS held kickoff, interim review, and final review meetings for us with their full project team to set requirements, view initial results, and ensure that the final product met all of our needs and expectations, which it very much did. I would recommend BIS to anyone in the space industry needing specialized market research information for immediate and long-term marketing strategy development.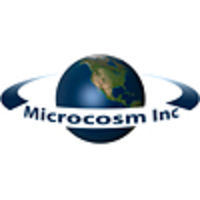 Dr. James Wertz
President/CEO
Outstanding customer service, responsiveness and thorough deliverables. Incredibly valuable insight.

Brian Zimmer
Senior Marketing Manager
Overall, my teams as well as my clients are happy with all the detailed quantitative data as well as insightful qualitative information, but beyond, these reports do not only act as a tool to obtain information but also, it is driving the consultants' working directions at a given project. Our analysis are acceptable by the clients, hugely thanks to BIS Research.

Mutian Li | Associate | EY-Parthenon