Precision Medicine
Precision medicine, also known as personalized medicine, is a new frontier for healthcare combining genomics, and big data analytics health. It refers to the medicine developed as per an individual's genetic profile. It provides guidance regarding the prevention, diagnosis, and treatment of diseases.
Precision medicine is one of the most promising approaches to tackling diseases that have thus far eluded effective treatments or cures.
BIS healthcare offers ground-breaking research and in-depth analysis on the latest emerging trends in the precision medicine market providing insights into the market. The reports include information about the application of molecular biology to study the cause of a patient's disease at the molecular level. This way, target-based therapies or individualized therapies can be applied to cure the patient's health-related problems.
The personalized medicine market is segmented on the basis of product type, ecosystem application, and region. This helps highlight value propositions and business models useful for industry leaders and stakeholders. BIS Research's research reports also cover country-level analysis of the precision medicine market growth, go-to-market strategies of leading players, future opportunities, among others, to detail the scope and provide 360-degree coverage of the domain.
The personalized medicine market is gaining traction due to the increasing awareness about healthcare among individuals. Integration of smart devices such as smartphones and tablets into healthcare, and increasing collaborations and agreements of IT firms with the diagnostics and pharmaceutical companies aids in the development of the precision medicine market.
BIS Research also provides insights into the precision medicine market size which was valued at $88.00 Billion in 2019. Reports show that the market is expected to reach $278.61 billion by the end of 2030 at a growth rate of CAGR of 11.13% during the forecast period, 2020-2030.
BIS Research's research team has compiled more than 50 research studies featuring developments in the personalized medicine market, genomics market, and omics market, among others. BIS Research's analysts help provide details as to the factors driving the growth of the precision medicine market. Like, advancement of sequencing technologies, rising prevalence of chronic diseases, growing demand for preventive care, and shifting the significance in medicine from reaction to prevention.
Trusted by the world's largest business
Testimonials
Happy Clients Say
I would like to extend our appreciation for your support in finalizing the report according to our precise needs and pre-requisites. I am also impressed by the timely completion of all the aspects of dealing with us as your esteemed client.
I look forward to continue our professional relations in the future.

The report is complete and covers everything we had wanted, so I'm very happy with the results in it. It gives a realistic view of the actual market in these payload classes in my opinion.

John Collins
Senior Systems Engineer
The BIS team has shown high flexibility and strong customer focus during the research project. Short-term requests were taken up immediately and results were delivered in time. The results provided a good basis for developing our go-to-market approach.

Dennis Dropmann
Head of Market Intelligence Automotive Refinish
Our experience with BIS Research was thoroughly satisfying from start to finish. We were able to work with them at the beginning of the project to tailor the market research effort to meet our specific needs, including preparation of specific data sets in a database format to supplement the main written report. BIS held kickoff, interim review, and final review meetings for us with their full project team to set requirements, view initial results, and ensure that the final product met all of our needs and expectations, which it very much did. I would recommend BIS to anyone in the space industry needing specialized market research information for immediate and long-term marketing strategy development.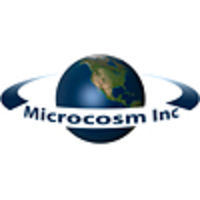 Dr. James Wertz
President/CEO