Digital Gaming
The gaming industry has undergone a revolution in the past decade. Digital gaming primarily refers to a game that can be played on an electronic device. These electronic devices can be computers of gaming consoles. The games are played on mobile phones are also a part of digital gaming experience. The growing market of digital games has pushed several new players to enter this market, due to this the competition in the market is really high. BIS Research has been tracking the digital gaming industry for long and understands how the market is shifting dur to various growth factors and the challenges present.
Trusted by the world's largest business
Testimonials
Happy Clients Say
The syndicated BIS Research on Precision Medicine provided a holistic understanding of the market. The follow up custom research was of valuable assistance in defining our strategy. It helped us move closer to our end goal by addressing our problem statement.
The professionals at BIS Research were disciplined with the deliverables and I would recommend them for their excellent services.

Daniel Hadjittofi
Senior Consultant
BIS Research has been a nice and pleasant surprise for EndoMaster. Having worked with various research firms, BIS research stands out in 3 ways: Customer Focus, Quality of Work & Flexibility.

Brilliant research work and support. BIS Research is highly responsive, detail oriented, and provides actionable insights from their market research. I would highly recommend them as a trustworthy and effective business partner.

Jeff Bell
Chief Marketing Officer Symmetry Surgical
Our experience with BIS Research was thoroughly satisfying from start to finish. We were able to work with them at the beginning of the project to tailor the market research effort to meet our specific needs, including preparation of specific data sets in a database format to supplement the main written report. BIS held kickoff, interim review, and final review meetings for us with their full project team to set requirements, view initial results, and ensure that the final product met all of our needs and expectations, which it very much did. I would recommend BIS to anyone in the space industry needing specialized market research information for immediate and long-term marketing strategy development.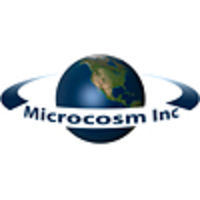 Dr. James Wertz
President/CEO