Livestock Production Systems
Breeding and rearing of animals in an agricultural set up for the purpose of producing products such as meat, milk, and eggs among other items constitutes the livestock industry. The animals included in these include cattle, sheep, goats, horses, and swine, among others. Although several people are turning toward plant-based foods, still livestock industry holds a significant position in the economy of the region. At BIS Research, studies and analysis are being regularly conducted to understand the technological advancements occurring in the market and their impact on the industry.
Trusted by the world's largest business
Testimonials
Happy Clients Say
Our experience with BIS Research was thoroughly satisfying from start to finish. We were able to work with them at the beginning of the project to tailor the market research effort to meet our specific needs, including preparation of specific data sets in a database format to supplement the main written report. BIS held kickoff, interim review, and final review meetings for us with their full project team to set requirements, view initial results, and ensure that the final product met all of our needs and expectations, which it very much did. I would recommend BIS to anyone in the space industry needing specialized market research information for immediate and long-term marketing strategy development.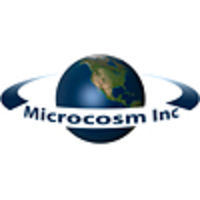 Dr. James Wertz
President/CEO
Outstanding customer service, responsiveness and thorough deliverables. Incredibly valuable insight.

Brian Zimmer
Senior Marketing Manager
I would like to extend our appreciation for your support in finalizing the report according to our precise needs and pre-requisites. I am also impressed by the timely completion of all the aspects of dealing with us as your esteemed client.
I look forward to continue our professional relations in the future.

BIS Research has been a nice and pleasant surprise for EndoMaster. Having worked with various research firms, BIS research stands out in 3 ways: Customer Focus, Quality of Work & Flexibility.