Aerospace
The global aerospace industry is experiencing major fundamental changes, encouraged by evolving space market and aviation market trends, along with macro-level factors that are influencing the aerospace business as a whole.
The aerospace industry highlights the technological developments occurring across the space and aviation industries. BIS Research tracks the changing dynamics and developments in the aerospace industry and covers market intelligence across several areas, such as aircraft, unmanned systems, airspace management, infrastructure technologies, satellites, launch vehicles, deep space exploration, ground infrastructure, and data and services. These have been depicted in the following figure: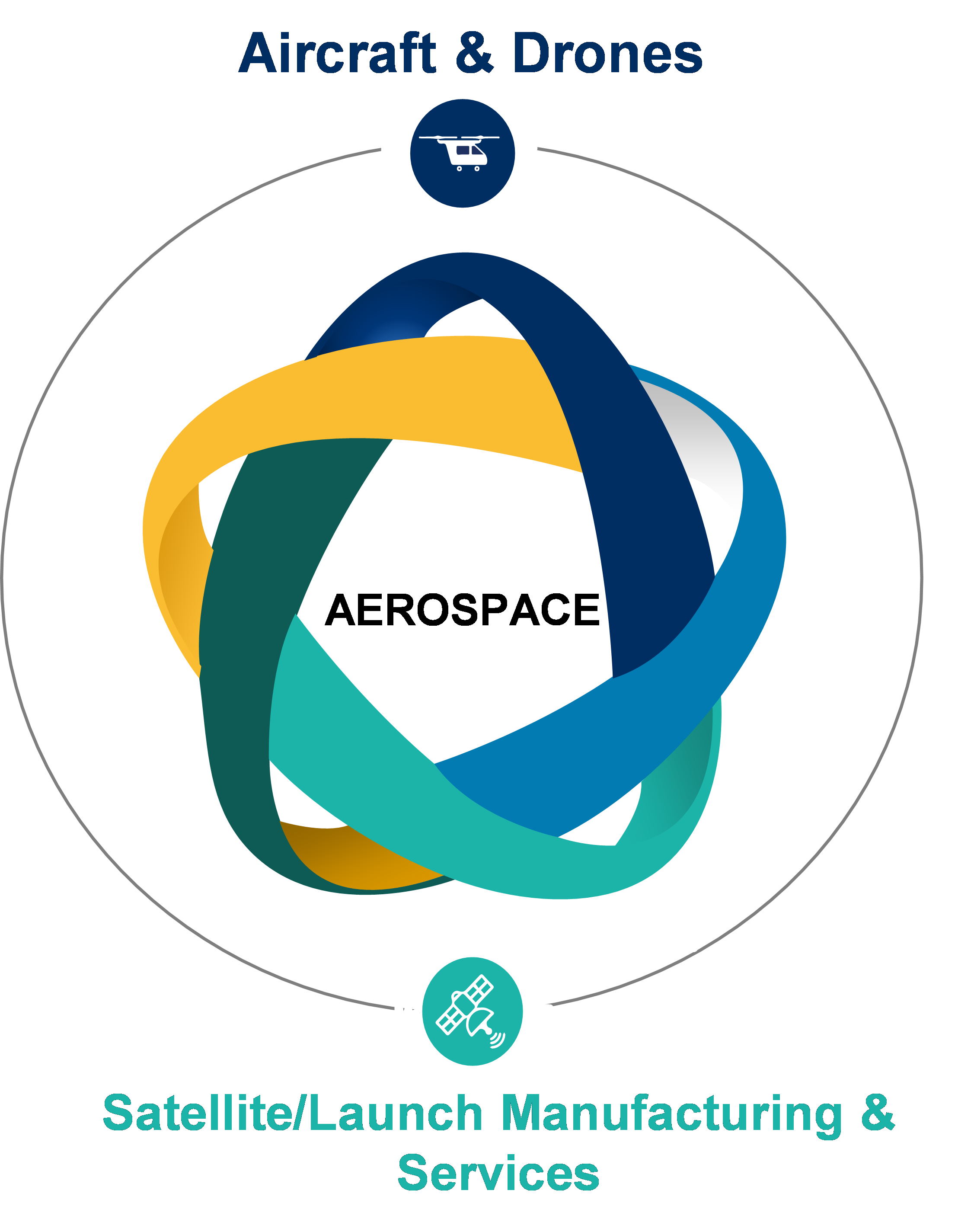 Aircraft & Drones: The aviation industry stakeholders are witnessing significant changes in the market with regard to air transportation systems (next-generation aircraft, UAVs/drones) as they present several opportunities within the ecosystem. The adoption of artificial intelligence (AI), 5G, and machine learning and the goal of reducing carbon footprint are expected to enhance the technologies associated with next-generation aircraft and drones.
Additionally, the frequent augmentation of drone technology has also brought about a variety of changes, right from a reduction in size to the increase in the degree of automation in drones, further opening up new avenues for business opportunities. UAVs have emerged as a cost-effective solution for a wide range of commercial applications such as precision agriculture, surveying, aerial photography, and mapping.
Apart from the aerial platforms, there is a need for cost-effective and efficient air transportation. This is what urban air mobility (UAM) targets. It is a framework within which the overall operations infrastructure and safety of highly automated aircraft are covered.
BIS Research tracks emerging technologies and covers UTM, remote ID solutions, beyond visual line of sight (BVLOS) drones, UAV propulsion, and advancements occurring in the urban air mobility market. We have also curated in-depth market intelligence on UAVs/drones and advanced air mobility, including the study of cargo delivery services, commercial services, and aircraft used for recreational purposes. Several other topics have also been covered that are related to UAM, such as unmanned military systems and electric and fixed-wing VTOL aircraft. BIS Research supports key players with relevant market information by investigating the changing market dynamics and identifying key opportunity areas, which helps the market players in strategic decision-making.
Satellite/Launch Manufacturing & Services: Under the satellite/launch manufacturing and services industry, BIS Research covers different aspects of the satellite and launch industry. As the global space market is witnessing tremendous growth owing to increasing efforts from commercial space companies as well as space agencies, BIS Research has tried to highlight all the measures undertaken by the industry. BIS Research has undertaken in-depth research on each of the areas, including remote sensing, communication, and navigation satellite. Several technologies that influence the entire space industry are also being studied, including radiation-hardened (rad-hard) components, space power supply, space debris removal, and geospatial imagery.
BIS Research also incorporates the aerospace industry analysis, which helps provide data about the players operating in the global market. The aerospace market intelligence emphasizes growth and marketing strategies, thereby helping the industry participants to understand the revenue-generating strategies being adopted by the players operating in the aerospace market. Additionally, the coverage of comprehensive competitive strategies, such as partnerships, agreements, and collaborations, is expected to aid the readers in understanding the untapped revenue pockets in the market.
Our customer base expands across several sections, including small enterprises, medium-scale operations, Fortune 50 companies, government organizations, venture capitalists, and deemed universities.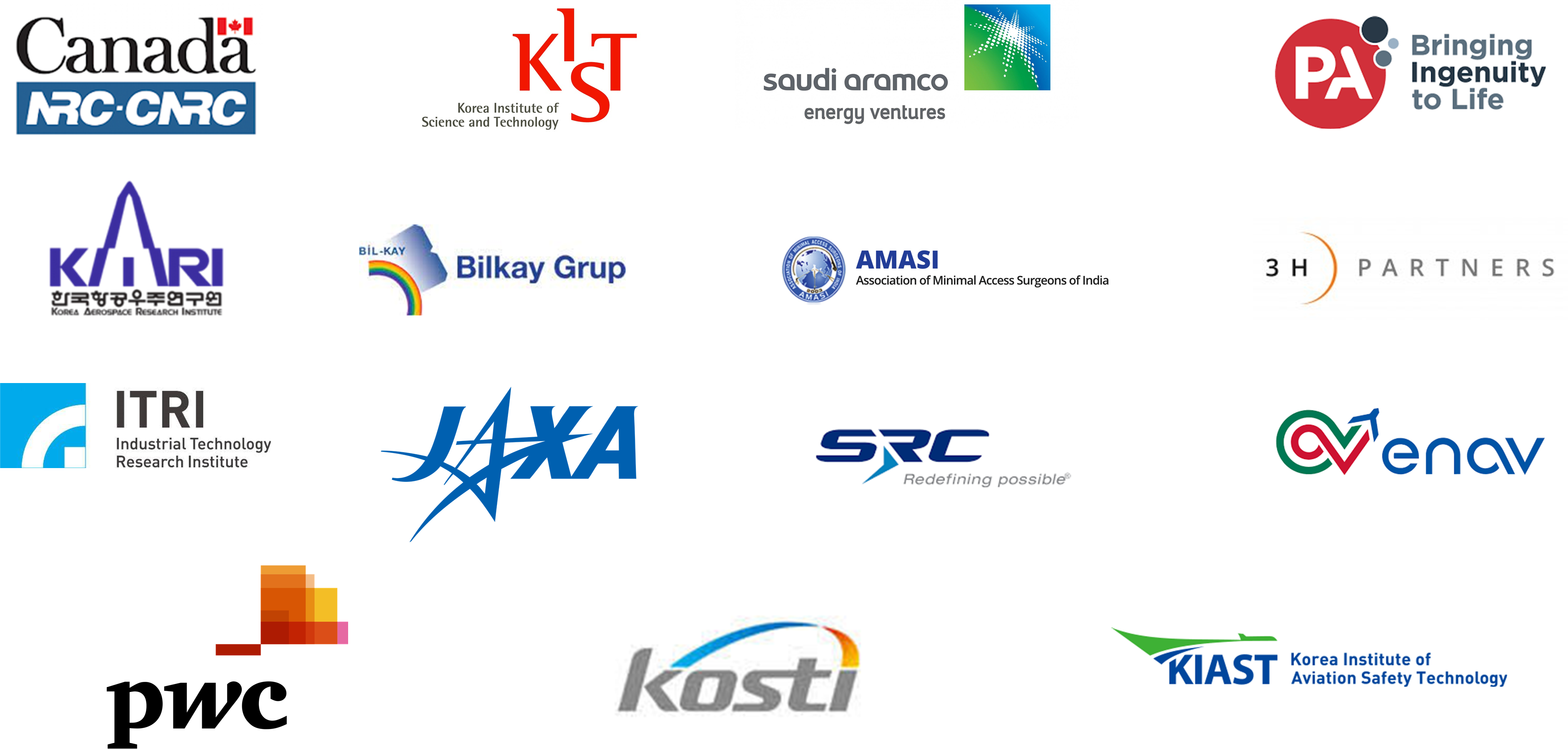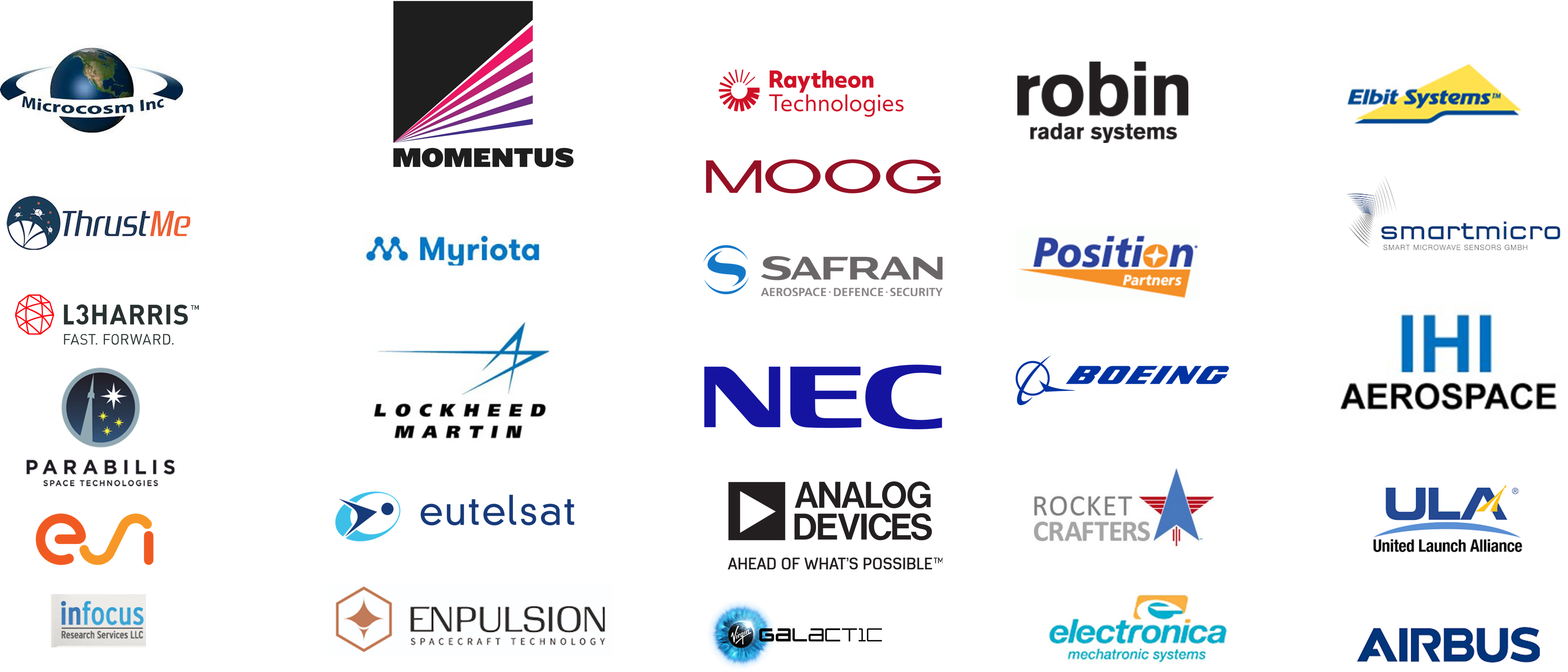 The aerospace industry is expected to grow significantly in the upcoming, owing to the continuous development in the unmanned system sector and rising demand for satellite-based services. BIS Research is keeping a close watch on the latest aerospace developments. If you do not find a report of your choice in the abovementioned list, please feel free to contact us so that we can look at customizing one for you.
Testimonial
I would like to extend our appreciation for your support in finalizing the report according to our precise needs and prerequisites. I am also impressed by the timely completion of all aspects of dealing with us as your esteemed client. I look forward to continue our professional relations in the future.
Manager-Strategy & Business Development
ICL Industrial Products
"I found the content quite interesting and insightful. It has provided us with some important information"
Strategic Insights COE Manager
Japan Tobacco International
I appreciate the extra effort that team BIS took to cater to our specific requirements, moreover, their response time and adaptability is at par with my expectation.
CEO & Chairman
TEKNA Plasma Systems
"BIS research has been a great support to our strategic investigation in the field of thermoplastic composite. BIS did manage to bring together a clear picture on a global level, supported by examples and references and they delivered an accurate evaluation of the current market size and potential in the coming years in line with our expectations. I warmly recommend them."
VP
Future Business and Innovation