Advanced Fibers and Composites
The fiber market and advanced composites market have been growing at a rapid pace encouraging various studies around them.
The study of advanced fibers and composites involves understanding the different types of fabrics that are available in the market and the applications that they can be used for. BIS Research studies the fiber market and advanced composites market viability of these fabrics with respect to the availability, cost and the attributes of these fabrics.
The fiber industry enjoys significant margins in the business world. However, this achievement hasn't been easy. To maintain such margins, the industry is dependent on the fiber market and advanced composites market and must constantly and consistently innovate.
These innovations not only need to be supportive of the high demand of pleasing aesthetics seen by these industries, but also need to solve practical challenges. In order to successfully support these innovations, the fabrics and composites currently available must be researched and improved.
Different types of fabrics are being used for different purposes, for instance the use of synthetic suede is increasing especially in the case of high-end fashion and furniture products. Likewise, modern fibre composites are used to build resilient structures that can withstand extreme conditions and pressure. Reinforcement of current structures with this material has found several actual applications.
The fiber market reports and advanced composites market reports by BIS Research are all dedicated to understanding such composites, fibers, and fabrics in more detail. These reports don't just provide a bird's eye view into how these materials can have business benefits, but also show their business viability, new technologies being used to innovate with these products, and the general scope of their implementation based on their availability and affordability.
Most businesses categorized under fibers and composites markets show signs of growth. Securing the right position and taking the right calls can help secure a lucrative chunk of the growth of these industries.
For instance, the anti-viral fabric market is expected to grow at a significant pace in the coming years. The fabric technology that is used in the manufacturing of products like PPE kits, face masks, and linens has already experienced a tremendous boost in the past year.
BIS Research doesn't only track the growth of these industries, but also helps build understanding of the materials being researched. BIS Research studies showcase different factors that are expected to influence the growth of these global markets like the total addressable market and the expected adoption rate.
Trusted by the world's largest business
Testimonials
Happy Clients Say
I appreciate the extra effort that team BIS took to cater to our specific requirements, moreover, their response time and adaptability is at par with my expectation.

Luc Dionee
CEO & Chairman
Our experience with BIS Research was thoroughly satisfying from start to finish. We were able to work with them at the beginning of the project to tailor the market research effort to meet our specific needs, including preparation of specific data sets in a database format to supplement the main written report. BIS held kickoff, interim review, and final review meetings for us with their full project team to set requirements, view initial results, and ensure that the final product met all of our needs and expectations, which it very much did. I would recommend BIS to anyone in the space industry needing specialized market research information for immediate and long-term marketing strategy development.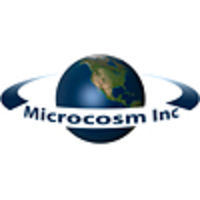 Dr. James Wertz
President/CEO
Overall, my teams as well as my clients are happy with all the detailed quantitative data as well as insightful qualitative information, but beyond, these reports do not only act as a tool to obtain information but also, it is driving the consultants' working directions at a given project. Our analysis are acceptable by the clients, hugely thanks to BIS Research.

Mutian Li | Associate | EY-Parthenon
I currently use your report to complete my own market research to combine the numbers and possible area development possibilities so that our management can select the best steps forward.
In general, the BIS research is very good

Peter LIETZ
Director International Sales and Services