3D Printing
Additive printing or 3D printing basically refers to creating a three-dimensional (3D) prototype of an object. Presently, the 3D printing market is growing as the technology is being used across various industries including healthcare, automotive, electronics, and aerospace, among others.
The ability to "print" out physical products was thought to be far fetched just until a couple of decades ago. However, today, 3D printing is one of the most revolutionary drivers of disruption in a myriad of industries.
In the past decade the 3D printing materials market has evolved significantly leading to several changes in the dynamics of the industry. From producing precision tools for healthcare professionals to building revolutionary aerospace components, from helping the automotive industry build safer and more efficient products to helping the electronics industry produce life changing solutions 3D printing has truly emerged as a manufacturing boon.
The industry has led not only the development of disruptive tools but has also made these life altering tools more accessible and affordable. As a result, the benefits of 3D printing are now changing lives across the populations of hundreds of countries.
The applications of 3D printing are not being ignored by the business world, and the proof is visible in our reports. Almost all the syndicated reports on this page show a descriptive picture of growth and prosperity in different industry verticals where 3D printing is being used for its affordability and cutting edge business advantage.
BIS Research tracks the technological advancements occurring in the 3D printing market along with the raw materials that are being used for the 3D printing process.
If your business is also interested in being part of this growth, you need reliable information to take profitable market positions and invest in the right opportunities. At BIS Research, we are committed to helping our valued clients make informed and confident business decisions with the help of our research capabilities.
Each syndicated report produced by BIS research employs the Deep Tech M-A-PTM approach. This means, with each 3d printing market report, you get a panoramic view of the market. Moreover, every report zooms in on the details to provide you in-depth insights that would have been missed by the untrained eye.
If you are looking for market reports you can depend upon, your search ends here. Browse our collection of market research reports for the 3D printing market and see why we're the best in the business.
Trusted by the world's largest business
Testimonials
Happy Clients Say
"I found the content quite interesting and insightful. It has provided us with some important information"

Strategic Insights COE Manager
Japan Tobacco International
"BIS research has been a great support to our strategic investigation in the field of thermoplastic composite. BIS did manage to bring together a clear picture on a global level, supported by examples and references and they delivered an accurate evaluation of the current market size and potential in the coming years in line with our expectations. I warmly recommend them."

Pierre Juan- VP
Future Business and Innovation
Outstanding customer service, responsiveness and thorough deliverables. Incredibly valuable insight.

Brian Zimmer
Senior Marketing Manager
Our experience with BIS Research was thoroughly satisfying from start to finish. We were able to work with them at the beginning of the project to tailor the market research effort to meet our specific needs, including preparation of specific data sets in a database format to supplement the main written report. BIS held kickoff, interim review, and final review meetings for us with their full project team to set requirements, view initial results, and ensure that the final product met all of our needs and expectations, which it very much did. I would recommend BIS to anyone in the space industry needing specialized market research information for immediate and long-term marketing strategy development.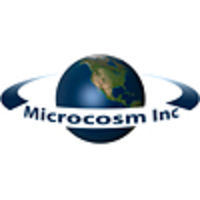 Dr. James Wertz
President/CEO