Defense
Significant reduction in the defense spending by the developed economies has left the defense industry in a state of flux. Therefore, the industry players are continually increasing their focus on unexplored markets. This requires a deep and dynamic understanding of the defense sector across various regions as well as that of the changing regulatory landscape. The BIS team of skilled analysts and industry experts conduct deep-dive studies to solve and identify some of the key issues, which help our clients in their decision-making process. The BIS Defense segment provides global market intelligence, thought leadership to execute key growth opportunities, and advisory services covering a wide range of sectors including Arms & Ammunition, Aircraft Systems, Unmanned Systems, Warfare Systems, and others. Our reports and services help our clients identify and analyze the impact of evolving new emerging technologies, mega trends on operational environments, end-user needs and supply chain and market data forecast, and other critical insights.
Trusted by the world's largest business
Testimonials
Happy Clients Say
Our experience with BIS Research was thoroughly satisfying from start to finish. We were able to work with them at the beginning of the project to tailor the market research effort to meet our specific needs, including preparation of specific data sets in a database format to supplement the main written report. BIS held kickoff, interim review, and final review meetings for us with their full project team to set requirements, view initial results, and ensure that the final product met all of our needs and expectations, which it very much did. I would recommend BIS to anyone in the space industry needing specialized market research information for immediate and long-term marketing strategy development.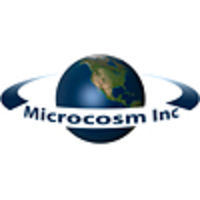 Dr. James Wertz
President/CEO
The BIS team has shown high flexibility and strong customer focus during the research project. Short-term requests were taken up immediately and results were delivered in time. The results provided a good basis for developing our go-to-market approach.

Dennis Dropmann
Head of Market Intelligence Automotive Refinish
Outstanding customer service, responsiveness and thorough deliverables. Incredibly valuable insight.

Brian Zimmer
Senior Marketing Manager
BIS Research has been a nice and pleasant surprise for EndoMaster. Having worked with various research firms, BIS research stands out in 3 ways: Customer Focus, Quality of Work & Flexibility.

Subscribe to our
newsletter!