Energy and Sustainability
Sustainability has been one of the primary discussions of debate amidst the growing development of energy, water and environmental (EWE) systems- the key components that affect the quality of life of human beings. It is becoming increasingly important that the systems revolving around sustainable development require integrated management and preservation of economic, social, cultural, political and ecological factors.
Some of the factors necessary to be kept in mind whilst formulating suitable solutions for future prospects in the market are a sustainable and affordable energy supply, clear access to clean and hygienic water, as well as an efficient environmental protection. The essential pre-requisites considered by BIS Research in their ongoing research studies about energy, environment and water mainly consist of analyzing the water treatment and chemicals systems, the Indian water and waste-water treatment market, unconventional gas market, dry type transformer market, and many more. The tremendous inclination towards renewable energy sources envisioned in the future is the central area of interest for the research analysts at BIS.
Trusted by the world's largest business
Testimonials
Happy Clients Say
I would like to extend our appreciation for your support in finalizing the report according to our precise needs and pre-requisites. I am also impressed by the timely completion of all the aspects of dealing with us as your esteemed client.
I look forward to continue our professional relations in the future.

BIS Research has been a nice and pleasant surprise for EndoMaster. Having worked with various research firms, BIS research stands out in 3 ways: Customer Focus, Quality of Work & Flexibility.

Our experience with BIS Research was thoroughly satisfying from start to finish. We were able to work with them at the beginning of the project to tailor the market research effort to meet our specific needs, including preparation of specific data sets in a database format to supplement the main written report. BIS held kickoff, interim review, and final review meetings for us with their full project team to set requirements, view initial results, and ensure that the final product met all of our needs and expectations, which it very much did. I would recommend BIS to anyone in the space industry needing specialized market research information for immediate and long-term marketing strategy development.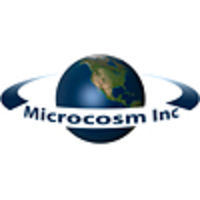 Dr. James Wertz
President/CEO
BIS did manage to bring together a clear picture on a global level, supported by examples and references and they delivered an accurate evaluation of the current market size and potential in the coming years in line with our expectations. I warmly recommend them.

Pierre Juan
VP future business and Innovation