Space Tech
The space sector holds huge potential for satellite manufacturers, launch companies, technical service providers, component providers, and investors. The manufacturers in space industry are focusing on developing low-cost small satellites and providing in-space services. Currently, the New Space industry is one of the most innovate industries comprising more than 1,000 companies, globally. Reusable launch vehicles, debris removal, space robots, small satellite constellation architecture, and other technologies have attracted numerous new investors into this industry. The BIS Space Tech segment understands the changing dynamics of the market and continuously keeps track of the latest advancements taking place in the space industry. We offer insightful market intelligence reports covering a wide range of sectors including Satellites, Launch Vehicles, Deep Space, and Technologies in Space Market. The reports in space segment provide in-depth access for understanding latest developments in the industry, market data forecasts, new emerging technology trends, and other critical insights, to help clients with their strategic decision making.
Trusted by the world's largest business
Testimonials
Happy Clients Say
We learned to know BIS Research as a partner who was always quickly accessible and flexible and being aware of its customer's needs.
I can unreservedly recommend BIS Research as a reliable business partner.

Ute Wagner-Douglas
Product Management Sysmex Partec GmbH
Overall, my teams as well as my clients are happy with all the detailed quantitative data as well as insightful qualitative information, but beyond, these reports do not only act as a tool to obtain information but also, it is driving the consultants' working directions at a given project. Our analysis are acceptable by the clients, hugely thanks to BIS Research.

Mutian Li | Associate | EY-Parthenon
Our experience with BIS Research was thoroughly satisfying from start to finish. We were able to work with them at the beginning of the project to tailor the market research effort to meet our specific needs, including preparation of specific data sets in a database format to supplement the main written report. BIS held kickoff, interim review, and final review meetings for us with their full project team to set requirements, view initial results, and ensure that the final product met all of our needs and expectations, which it very much did. I would recommend BIS to anyone in the space industry needing specialized market research information for immediate and long-term marketing strategy development.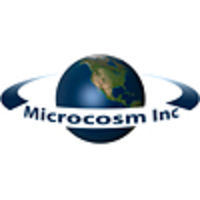 Dr. James Wertz
President/CEO
I would like to extend our appreciation for your support in finalizing the report according to our precise needs and prerequisites. I am also impressed by the timely completion of all aspects of dealing with us as your esteemed client. I look forward to continue our professional relations in the future.

Manager-Strategy & Business Development
ICL Industrial Products
Subscribe to our
newsletter!